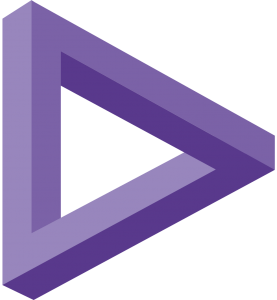 Editor Apps
Have fun learning, this free app for children allows them to discover more than 200 animal sounds and photos!
Easy to use, especially designed for toddlers and kids, this amazing game keeps children amuse at home or can save your life in the car or the waiting room! To play with family, babysitter, grandpa and grandma, at preschool or at bedtime.
Don't wait any longer, come up and listen a rhino, a seal or a donkey, and don't miss the famous cow "MOOOOOOOO". The whole zoo in your hand!
How does it work?
Choose an animal and touch the screen to listen the sound. Very easy and simple! Your child can do it by himself.
To go further:
This app is an educational game for the young kids and babies to learn through play. It contributes to the infant cognitive development and language development by stimulation and awareness with animal sounds and photos. Share time to learn how to identify the sound of his favorite animal, associate an animal to the photo, name farm animals or safari animals, recognize animals from his favorite stories, legend or mythical tale (three little pigs, lion king, a rat that enjoys cooking, a little lamb, etc.), identify colors, and so much.
Interactive, this toy can also help you to build creative, fun and educational activities such as storytelling, zoo animal puzzle, sound puzzle, animal abc, coloring activities, zoo quiz, wild animal trivia or animal imitative play!
Full transparency to convince you. Here is the list of all the animal sounds and pictures included in the app:
Farm animals: cow, donkey, horse, goat, duck, pig, cock, swan, turkey, pheasant, frog, sheep, goose, chicken, chick, mouse, bull
Jungle animals: crocodile, gorilla, jaguar, lynx, puma, tiger, monkey, sloth, ocelot
At home: cat, dog, pup, Doberman, hamster, rabbit, ferret
The savannah: leopard, lion, elephant, pelican, rhinoceros, zebra, ostrich, baboon, coyote, greater flamingo, anteater, gazelle, wildebeest, heron, hippopotamus, hyena, warthog,
Birds: eagle, owl, stork, corbel, crow, cuckoo, bat, swallow, owl, blackbird, sparrow, gull, parakeet, peacock, magpie, quetzal, goldcrest, nightingale, robin, toucan, vulture, parrot
Insects: bee, cicada, locust, cockchafer, fly, grasshopper, cricket
Unlock even more animal noises for only $0.99:
Panda, polar bear, komodo dragon, cobra, koala, penguin, reindeer, beaver, chamois, moose, grizzly bear, wolf, marmot, fox, yak, bear, whale, beluga whale, sperm whale, dolphin, elephant seal, jellyfish, narwhal, orc, fur seal, seal, clownfish, ray, shark, turtle, dinosaur, mammoth, fallow deer, bison, buffalo, deer, camel, toad, rattlesnake, squirrel, hedgehog, iguana, kangaroo, kiwi, llama, otter, raccoon, spider, crab, snail, chameleon, giraffe, wallaby
And even more functionalities:
Gather all your favorite animals in one place
Customize your app by replacing the picture by your own holiday photo. The funniest way to remember it!
Learn everything on animals with the description sheet. Size, weight, name of the cry, family, habitat type, name of baby, and these animals will no longer have any secrets for you! This option is available for a mere additional $0.99
Protect you child against advertising:
This free app is maintained through advertising. To reduce the impact of advertising on your child, remove it  for only $2.99. As a free gift, you will also get an instant, full and unlimited access to the whole app!
Help me make this app the best one:
Keep in mind that this application constantly evolving. Got an idea for improvement? Can't find your favorite animal? Please, send me an email to olivier@oworld.fr
I look forward for your thoughts.
Have fun!